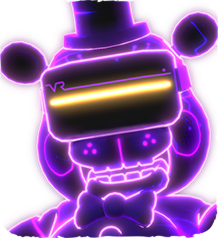 These are the media/image policies in the Triple A Fazbear Wiki, in which, all users should follow in media submission.
Do not upload anything that is not going to be used in an article.

This includes fan art and other similar works.
If you want to post such things, upload your image to Imgur, Photobucket, or other similar websites, first, then paste the direct image link into where you want the image to show up.

Do not upload duplicate files.

Double check before doing so.

Do not upload low-quality files.

This includes screencaps of gameplay videos as in-game screenshots are much cleaner.

Using any files from the games themselves is also generally better, since it has transparent cut images.

Do not upload files with Let's Play player faces in them.

No matter it is high or low quality.
Unless it is used in a trailer, similar to the Ultimate Custom Night.

Do not upload any pornography.

Doing so will result in an automatic ban.
You are encouraged to credit the creators when uploading fan-made renders that doesn't in any way or shape to be considered yours. The creators' name can be credited either in the file name or the description.
It is recommended that you don't upload your own render and put them in the articles if an existing render is already there.
Do not upload renders that use fan models. All renders must include models from the games covered on the wiki.