Jurassic World: Dominion Dominates Fandom Wikis - The Loop
Play Sound
Not sure who made the render(s) on the page? Check out the >> Wikia Credits! <<
Withered Freddy Fazbear, more commonly known as Withered Freddy, is the titular antagonist of Five Nights at Freddy's 2 and a returning character that appeared in Five Nights at Freddy's VR: Help Wanted. He is the older original incarnation of Freddy Fazbear.
Appearance
Out of all of the original animatronics, Withered Freddy seems to be the least damaged, with only a few tears through his body.
His overall appearance, while recognizable as Freddy, is very different. He is a dirty, dry brown with tan coloring on his muzzle, belly, and in his ears. He has square teeth on his upper and lower jaw, thin black eyebrows, a black tophat, and two small half-circle ears. He has dull blue eyes and a squarish muzzle. His torso is wide and squarish, with a large round belly protruding. He has a black top hat, with matching buttons and a black bowtie on his chest. He has withering along his arms and where his kneecaps would be, wires pouring out. In comparison to the other Withered Animatronics, he is in relatively good condition.
History
Withered Freddy used to be one of the performers in Fredbear's Family Diner. However, after the diner has closed down and the new Freddy Fazbear's Pizza is opened, Withered Freddy has been decommissioned and replaced by Toy Freddy.
Withered Freddy also appeared in The Freddy Fazbear Virtual Experience.
Behavior
FNaF VR: Help Wanted
Five Nights at Freddy's 2
Withered Freddy appears in the Five Nights at Freddy's 2 gameplay section, specifically in the Hardmode - Withered section. He will make his way to the office, approaching from the hallway. He will stand in the doorway of the hall before entering the room. The lights will flicker, and the player must quickly equip the Freddy mask to avoid a jumpscare.
Trick or Treat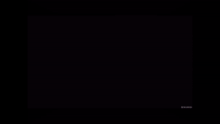 Withered Freddy also appears in the "Trick or Treat" minigame in the Spooky Mansion section along with the other Withered Animatronics, BB, and Mangle. After the player rings the bell, he will walk around the house with the others. If he is not present before the door opens, the player must equip the Freddy mask. Wearing the wrong mask will result in Withered Freddy attacking the player, ending their run in a jumpscare.
Trivia
FNaF VR: Help Wanted
Along with the other Withered Animatronics, Withered Freddy is added in the update patch released on September 14, 2019.
In VR, Withered Freddy's positioning in the main hall was changed to mimic Toy Freddy. This has led to an error to where if both are present in the hall, their models will clip into each other.